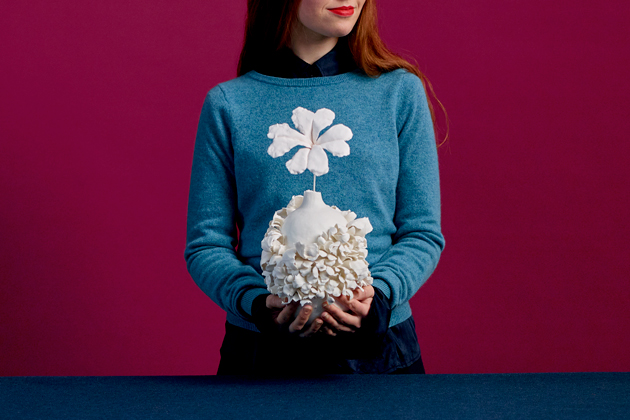 The Popcorn Artist creates this years visual look
This year, the artist Veera Kulju's ceramic works of art will feature in the overall look of the fair. The result is spectacular, but at the same time delicate, featuring a central theme of four-leaved clover symbolizing happiness. Kulju created this visual look in cooperation with the graphic designer Ilkka Kärkkäinen and the photographer Marko Rantanen. Aerial photography was used to capture digital and analogue images in a large film size.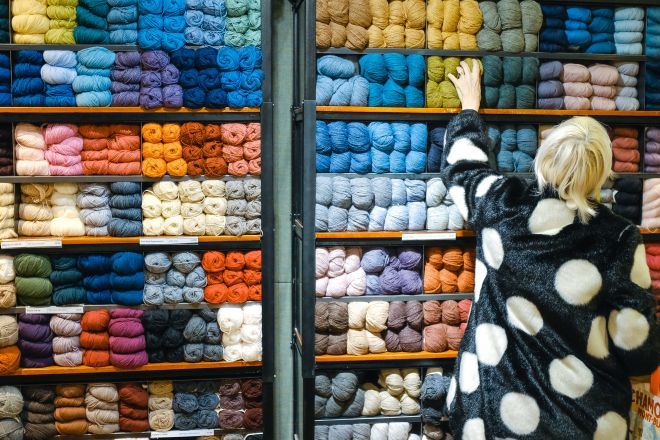 Unique products and well-being produced by craft
One of a kind, high quality and handmade products are available for anyone looking for a memorable gift or a unique gem for themselves.
– Good mood comes from doing and experiencing things at the Finnish Craft and Design Fair. Doing crafts have been proven to have health effects. Aesthetic experiences and the encounter with the craftsman also make you feel good. The origin of a craft product can be traced directly to the craftsmen themselves and ensure that the product is ecologically and sustainably produced, says project manager Jasmin Saadetdin-Rikkinen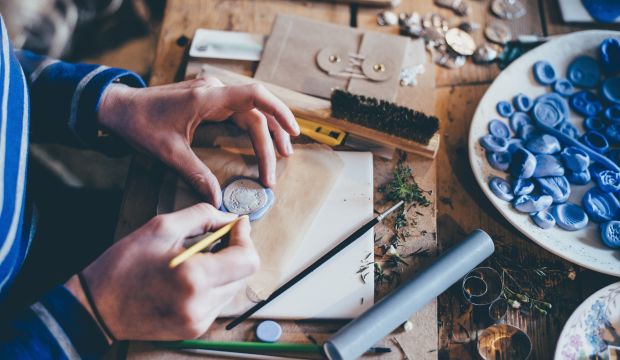 Over 700 exhibitors
Ready made design and crafts products made in Finland, including clothes, accessories, home utensils and decorations, post cards and candles. Also a vast collection of materials for knitting, sewing and creating your own designs as well as craft machines and equipment.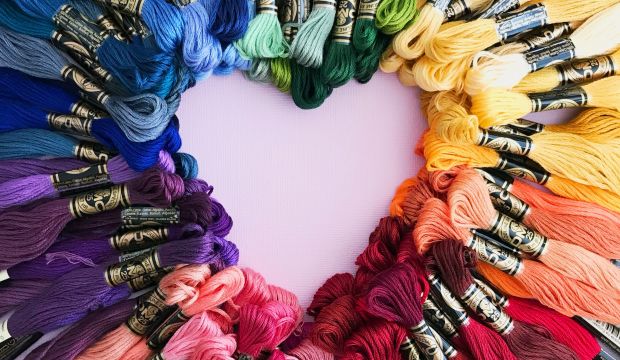 Over 50 000 visitors
The Finnish Craft & Design fair is the largest handicrafts and applied arts industry fair in Europe, bringing together yearly over 40.000 professionals and hobbyists. At the 2018 fair a record was made with over 50.000 visitors.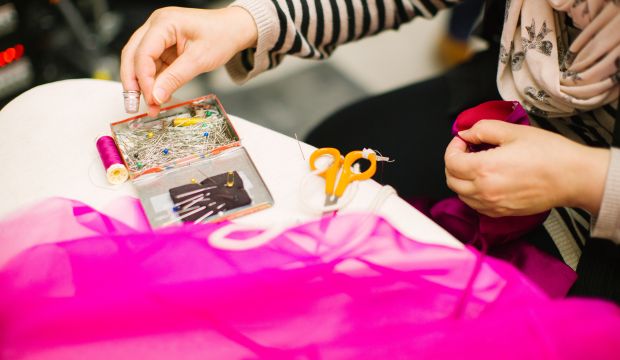 4 large halls
Explore four large exhibition halls full of beautiful and unique handmade products for you or as a gift. For large number of the exhibiting companies and individuals – this is the only place to meet them – in whole year!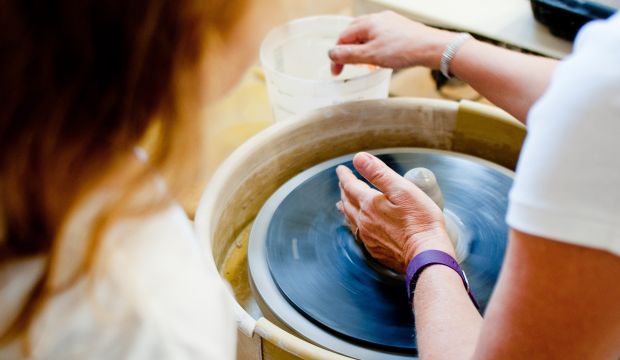 Fashion shows and exhibitions
The popular Finnish Craft & Design Fashion Show and The Finnish Design Fashion Show will be held every day of the weekend. There are also a number of interesting exhibitions around the fair area, including a gift exhibition where all the items on display are green and the exhibitions of the winner of Artisan of the Year and New Product of the Year.
"Arvostamme laadukasta kestävään kehitykseen perustuvaa käsityötä ja perheyrittäjyyttä Suomessa ja maailmalla, siksi tuemme suomalaista luovaa, osaavaa käsityökulttuuria. Olemme mahdollistamassa vuoden 2018 Taito-Finlandia-palkinnon jakamista Suomen Kädentaidot -messuilla Tampereen Messu- ja Urheilukeskuksessa 16.11.2018"
– toimitusjohtaja Ari Santamäki, Forsman Tee
Exhibitors incl.
A-puukot
A. Wennström Oy
Aamulehti
Aanmaa
Adenia
Agrocenter Oy Ketolan strutsitila
Ahola Tarja
Aholaidan Lammastila
Aholaidan Lammastila
Aiku Ihana
Ainon Nukke ja Koti Oy
Ainonia
Airamo Nahka-Asu Ky
AiriHelena T:mi Airi Pylväinen
Aistikas
Ala-Uotilan Lammastila
Alajärven Kotitekstiili Ky
Almandiini
Ami Avellán Jewellery
Ammattiopisto Tavastia, KÄTEVÄ-koulutus Tavastia
Anette Ahokas Design & Costume
Angela Production
Anjo Allee
Anki Oy
ANNA PUSU VALOKUVAKORUT
ANNA PUSU VALOKUVAKORUT
Anna&Eila Oy
Annala Oy
Annan Rukkaset tmi
Annariikka Qvist Ateljeekatu Osk
Annariikka Qvist Ateljeekatu Osk
Anneli Keinonen Oy
Annelin Yrtit & Karkit Lapponia Exotic
Annie Eleanoora
Anun putiikit
AR-Puusorvaamo
Arctic Warriors Oy
Arcum Oy
Ari Markkola
Arjen Ilot
All Exhibitors ›
---
In cooperation with: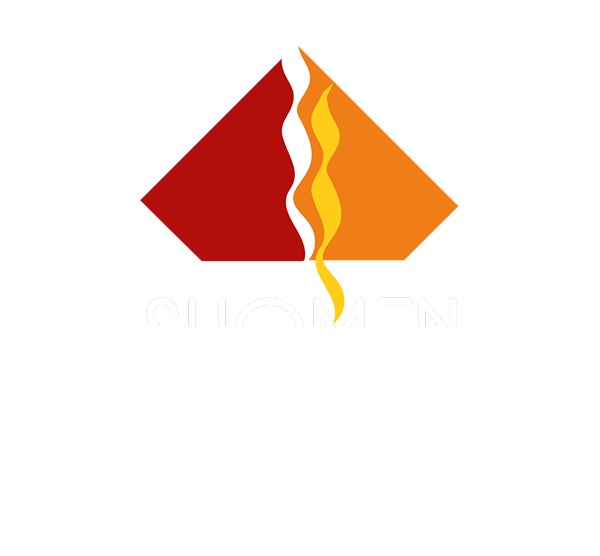 15–17th November 2019
Tampere Exhibition and Sports Centre
#Kädentaidot


Finnish Craft and Design Fair is the most anticipated craft and design event of the year within Finland and all of Europe. Event will bring light and joy back to the middle of November again on 15–17th November of 2019. In 2018 we had 50 996 visitors and 734 exhibitors.
News ›
Tickets ›
Opening hours
Friday 15.11.2019 10:00-18:00
Saturday 16.11.2019 9:00-18:00
Sunday 17.11.2019 10:00-17:00
News