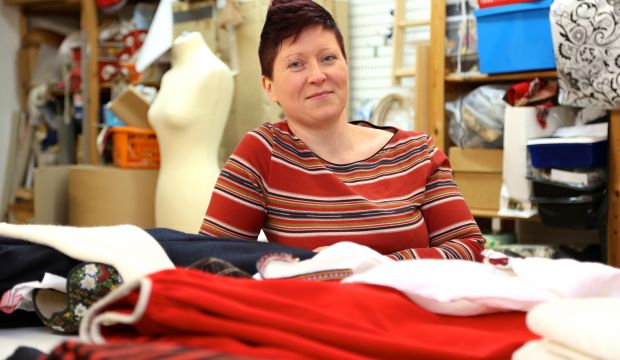 National costumes are alive – change your views at the fair
News 04.10.2017
National costumes will have an important role at this year's Finnish Craft & Design Fair. Taking place in November, the fair will feature the National Costumes Roadshow as part of the official Finland 100 programme, showcasing over 100 Finnish costumes. Visitors are also encouraged to wear their national costumes or parts thereof. Soja Murto, a well-known maker of national costumes and Artisan of the Year 2017, will also come to Tampere and set up a national costume exhibition in Hall E.
"In the 1700s and 1800s, the formal costumes worn by the Finnish peasantry were a fantastic demonstration of craft skills. Replicas of these costumes made today are known as national costumes. At the moment there are over 400 different national costumes, of which over 100 have been approved by the Finnish National Costume Council," says entrepreneur Soja Murto who makes national costumes.
Accessories have a crucial role and design indicates beauty ideals
A national costume is not just a skirt or a pair of pants and a top – accessories also have an important role as part of the outfit. In the past, costumes indicated, for example, people's marital status, wealth and place of residence. A headdress showed one's marital status and religion, while the amount of silk, broadcloth and bought lace were an indication of one's wealth. The costumes also show the old female beauty ideals.
­"The overall appearance of a woman's costume had to be ample. Wide hips were a sign of a good child bearer, while a voluptuous bottom and breasts ensured a woman's health and strength," Murto says about the design of the costumes.
I grew up amid national costumes and in the end found my passion
"My mother used to sew and embroider national costumes and my father made traditional shoes, wove cloths to order and even did embroidery occasionally. I have always liked national costumes, but I never considered making them myself. I had seen what an artisan's work is like and it did not interest me," Murto says.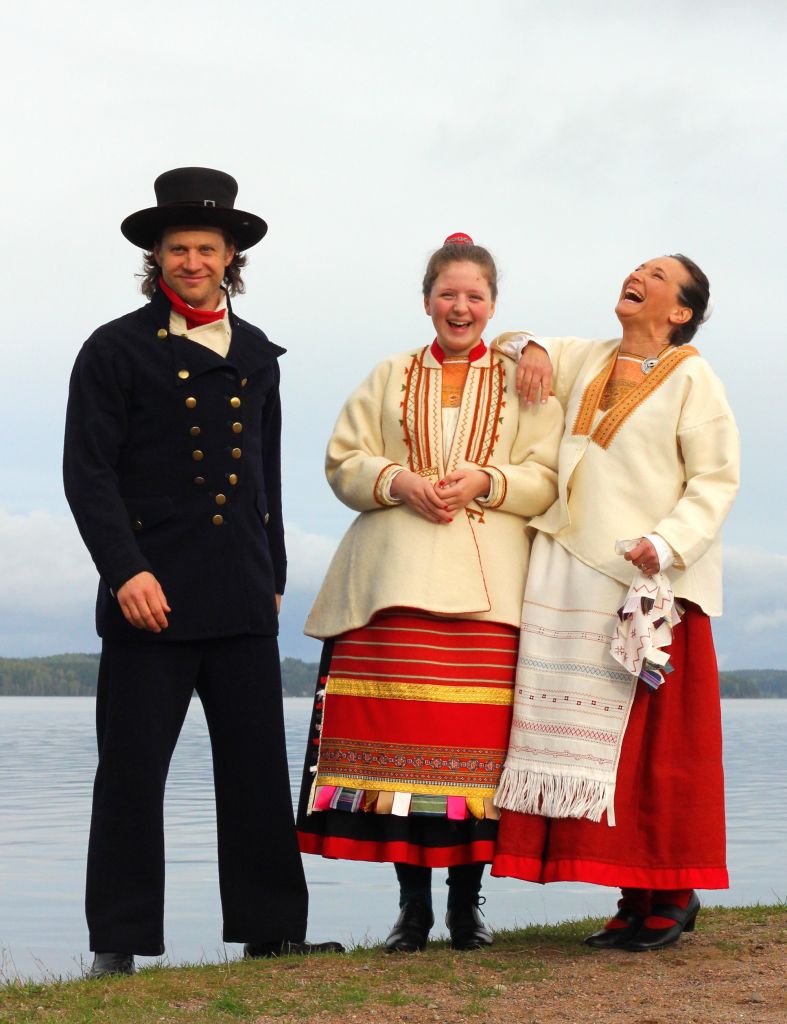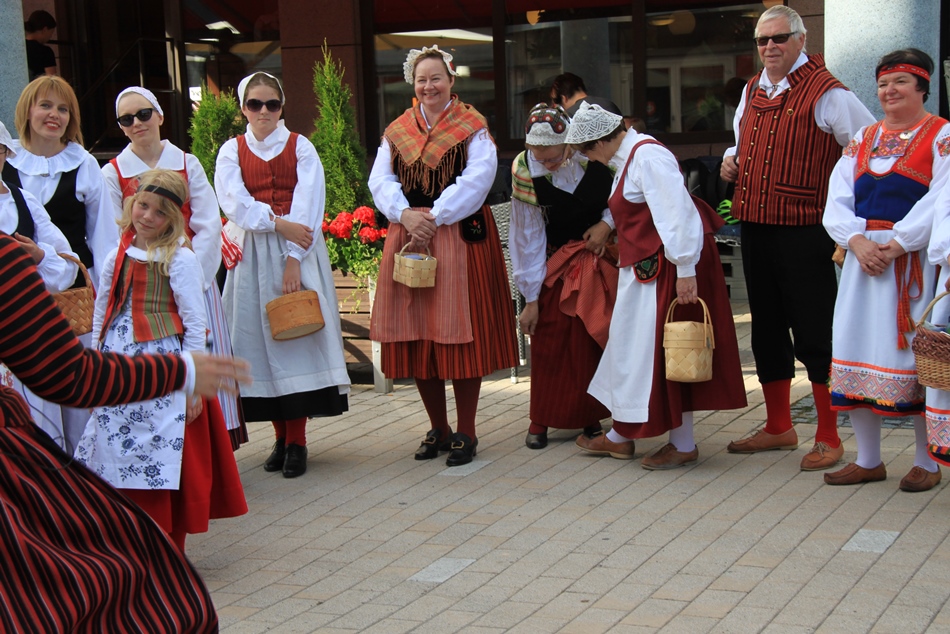 Photos: Soja Murto
Murto tried many things before finding out what she wanted to do. In the end, she chose artisan training.
"I had no intention of making national costumes as I thought I would not have the patience. However, after finishing school I began to get orders – first for national costume fabrics and then also for sewing and embroidery. At some point I noticed that I don't want to do anything else. The smaller the details, the better," Murto says.
Old costumes can be rescued and combined with modern clothes
Murto wants to remind everyone that a national costume can and should be worn, for example, at weddings, birthday parties, graduation ceremonies, school, club or association parties, even at funerals and of course on the national costume picnic held each year on the fifth of August. In other words, the costumes have many uses and do not always be have to be worn as a full outfit.
"When made with care, the pieces of a national costume are very durable. They can be used more than once or twice a year. A bodice can be paired with pants or worn over a simple dress. A skirt can be combined with a modern top as long as you remember to solve the problem of the slit, for example with safety pins, and a lace bonnet goes well with a sheath dress. A necklace with plates looks fantastic with almost any formal outfit and a brooch can be attached to a necklace or a piece of string and worn around the neck," Murto explains.
Change your views at the fair
"At the fair I will showcase replicas of formal costumes used by the rural population in the 1700s and 1800s. If you like national costumes, you should check them out. If you are not familiar with national costumes and feel that they are stuffy, ill-fitting and old-fashioned, you should definitely check them out," Murto says.
Murto will also bring to the fair her national costume board games ("Kerää kansallispuku") and digitally printed fabrics with patterns borrowed from national costumes. The striped fabrics will be available as both elastic and non-elastic versions.
Soja Murto's national costume exhibition in Hall E throughout the fair.
National Costumes Roadshow on Saturday 18 November 2017, Programme Stage, Hall E