DIY: Wood Chandalier
News 02.11.2017
Is your home in need of an eye catcher? In need of a unique luminaire that breathes delicate Scandinavian style and modern design? Whether you are a true craftsman or a beginner in crafting, this wood chandelier will be a simple project to do.
With your own choice of materials, you will be able to make the perfect lamp to fit your home. You can choose a reddish acacia, white painted pine or black birch wood and if the jute yarn  used is not your thing, you can choose a dark brown velvet ribbon or even a crimson red wool thread that has been braided. Only your imagination is the limit.
Shopping list
wooden beads
wire
fishing line
metal ring
wooden ring
jute yarn
ceiling lamp
Instruction
Thread the wood beads into the fishing line
Tighten the first threaded bead to the fishing line with a triple knot, so you can thread rest of the beads securely. Make your favorite kind of bead ribbons –  ribbons can be different or equal in length, threaded from the largest to the smallest or even ribbons where all the  beads are the same size.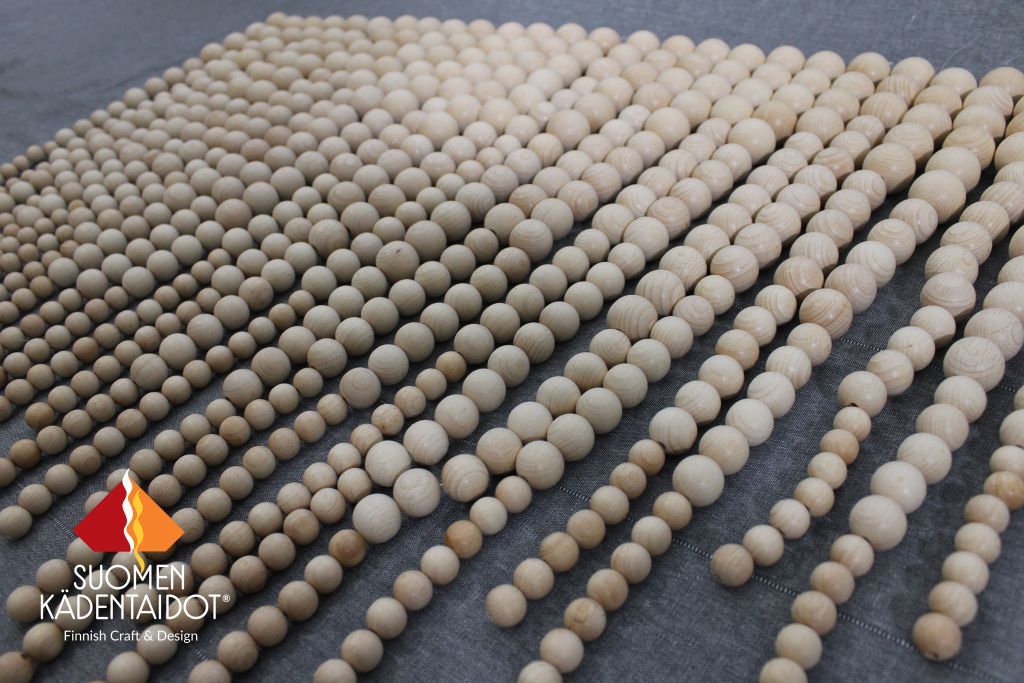 Place yarn through the wooden ring
Wood ring is the hanging structure of the luminaire. Choose a hanging structure based on your own preference but do not leave it away. The separate ceiling lamp is placed through the wood ring in the hanging stage, so the ceiling lamp will hang in the center of the luminaire.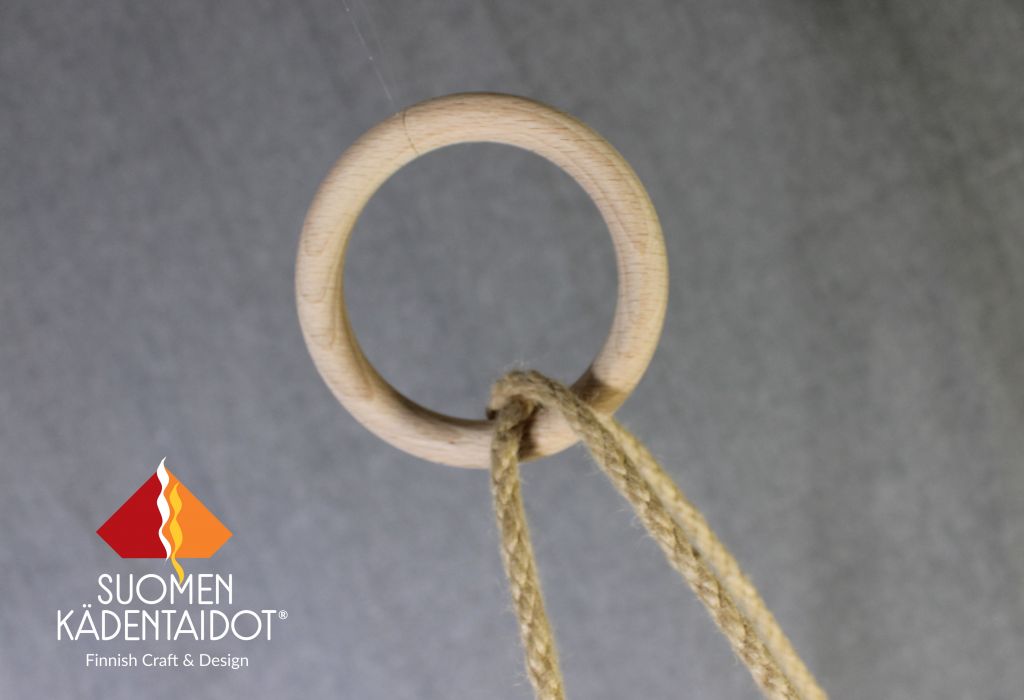 Attach the yarn to the metal ring
Attach the yarn to the metal ring  ring in order to create the structure for the luminaire. If you are using a thick jute cord, reinforce the knots by threading the wire into the jute ring.
Tie wooden beads to the metal ring
Tie the wood bead ribbons evenly into the metal ring. Make a triple knot while tying to make sure all the ribbons stay put. Do not tighten the fishing line too tight, to prevent the wooden ribbons from curling.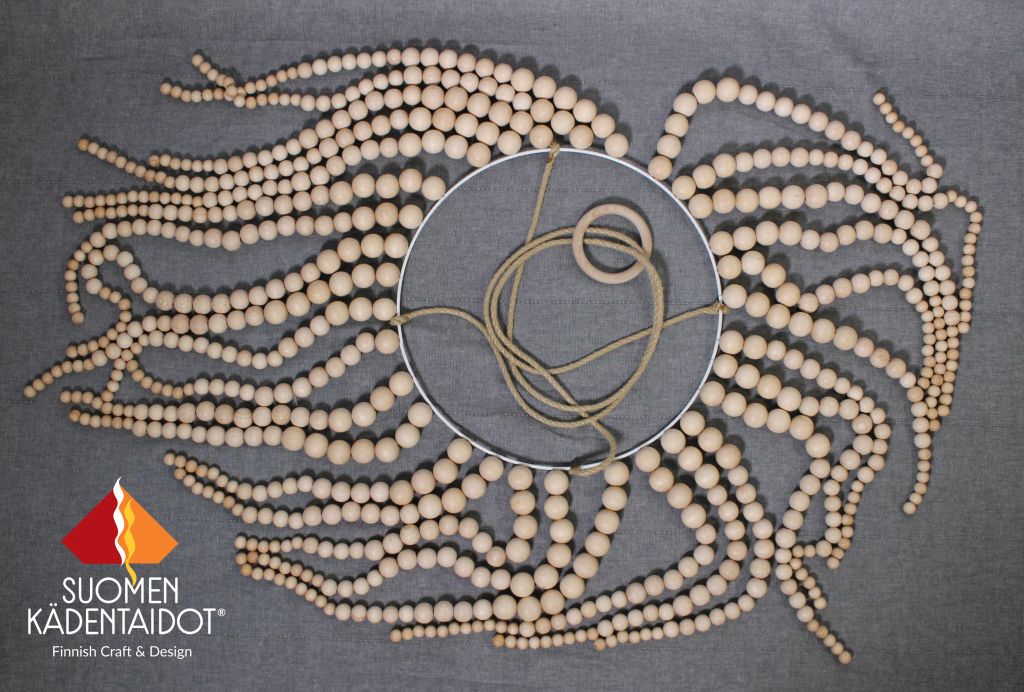 Connect separate ceiling lamp to the ceiling
When attaching a ceiling lamp to the ceiling, follow the lamp instructions.
Attach a separate ceiling hook for the luminaire
Attach a separate ceiling hook in the ceiling for the luminaire. Remember to make sure, that the ceiling hook will hold plenty of weight, the luminaire will weight several kilos.
Hang up the luminaire
Hang up the wood chandelier luminaire to the ceiling and slip the separate ceiling light through the wooden ring. Now your wooden chandelier is ready!